Call recording for customer service, training, and compliance
All our systems can integrate with regulatory compliant Call Recording platforms. We offer Recorders for all requirements and all sizes of business.
Resolve Disputes
Find calls quickly and email an extract to your client to confirm contract details.
Monitor Quality
Review recordings to ensure that clients have been dealt with professionally.
Demonstrate Compliance
Show that FCA & PCI DSS call recording rules have been followed.
Improve Performance
Work with staff to develop their telephone and telesales techniques.
---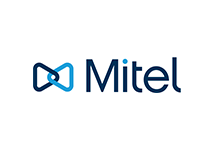 MiVoice Call Recording & Quality Management enables your organization to quickly capture, archive, organize, playback and share voice documentation for valuable insight into customer interactions. With a complete suite of quality assurance, evaluation and e-learning tools, you're empowered to instantaneously review call handling performance to ensure adherence to best practices and uncover coaching opportunities.
Working for a highly scrutinized organization? Unlock the benefits of call recording using MiVoice Call Recording's powerful voice documentation security and privacy features—including segmented recording access, encrypted media streaming, centralized file delivery and automated data lifecycle management.
Here are just a few of the compliance regulations that may apply to your organization:
– Payment Card Industry Data Security Standard (PCI-DSS)
– The Sarbanes-Oxley Act (SOX)
– Financial Services Authority
– Fair Debt Collection Practices Act (FDCPA)
– Health Insurance Portability and Accountability Act (HIPAA)
– Do-Not-Call Implementation Act & Telemarketing Sales Rule
---
RecordX is designed to enhance your business by enabling you to deliver the best possible service to your customers. By recording all telephone orders or discussions, you can quickly confirm back to a customer what was agreed. This enables any disputes to be quickly resolved and for the customer to be retained for future business.
RecordX works alongside your staff to help them develop their customer service skills as well as drive new sales through better telesales techniques.
RecordX can be used in conjunction with a number of leading telephone system manufactures, including Ericsson-LG.
Bury St Edmunds, Ipswich, Colchester, Norwich, Cambridge, Suffolk, Norfolk, Essex, Cambridgeshire